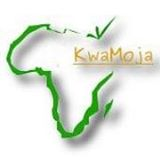 Welcome to the official KwaMoja web site. A new project from Africa, which hopes to give a fresh start to the webERP project.
It includes as one of it's developers Tim Schofield, a UK qualified accountant who was one of the main developers of webERP.
Our vision at KwaMoja is to make African businesses more competitive with those in the west. In the Eighties, western businesses went through a revolution, lowering inventory costs, improving efficiencies, improving quality, and raising profits for their shareholders. Central to this revolution was the rolling out of ERP software. Very few businesses in the west do not take advantage of ERP.
KwaMoja is an open source ERP project based in Africa, committed to improving the efficiency, and profitability of every African business.
Join us in helping to make this vision come true.
12th August 2016 - Automatic creation of inventory codes is now an option
In KwaMoja, you can now select an unlimited tags per GL transaction, and report on each tag
This functionality is not currently available in webERP.
2nd August 2016 - Unlimited tags per GL transaction
In KwaMoja, you can now opt to have inventory codes automatically generated by the system
This functionality is not currently available in webERP.
27th May 2016 - Supplier prices based on quantity
KwaMoja has the ability to set up different supplier prices based on the quantity ordered.
So for instance buying less than 100 gets you one price, between 100 and 200 another price, and for over two hundred yet another price.
You can have unlimited price breaks for each supplier/item combination.
This functionality is not currently available in webERP.
5th March 2016 - Release of version 16.03
We are pleased to announce the release of version 16.03 of KwaMoja. See our Downloads page for details.
4th March 2016 - New installer
The installer has been rewritten and is more efficient.
4th March 2016 - Improvements to work order entry
The work order entry script has been improved and simplified so that work order numbers are not allocated until the order is saved.
This functionality is not currently available in webERP.
4th February 2016 - Default shipper by supplier
A default supplier can be set by supplier, and when creating a new purchase order for a supplier that default is chosen.
This functionality is not currently available in webERP.
23rd January 2016 - Attachments can be made to sales orders
Documents can be attached to a sales order and can then be viewed via the sales order enquiry screen.
This functionality is not currently available in webERP.
2nd January 2016 - Multi-lingual Charts of Accounts
Charts of accounts can be held in multiple languages with the user seeing the GL account names in their own languages.
Try logging into the demo using the company "KwaMoja Luxembourg Ltd" to see this in action.
This functionality is not currently available in webERP.
1st January 2016 - Regular payments
You can setup and process regular payments to occur every day/week/month/year.
This code is available in our development branch which can be downloaded for out github site.
This functionality is not currently available in webERP.
KwaMoja Version 14.02 is released
This is a brand new version of KwaMoja with many additional features, and many enhancements from webERP.
There is a completely rewritten installer giving an option of 27 different charts of account donated by contributors from around the world. Users have the choice to upload some demo data, or to go through the entire hand holding procedure to set up a new blank company.
Internal stock requests can be edited or cancelled on a per line or per request basis.
When making a payment to suppliers, the invoices can be chosen from within the payments screen, and all allocations are performed automatically.
Inventory can be analysed on an ABC basis, to identify fast/slow moving items. This analysis can be done using different bases, and multiple analyses kept.
KwaMoja has a dashboard that enables multiple views of the status of orders/inventory/banks etc. to be shown on one screen. This is configurable on a per user basis.
There is a new and more intuitive user interface for those using it for whom English is not the first language.
Shipments can be entered with a start date before today's date thus enabling a more sensible ETA date to be entered.
The code has been simplified and smartened up in line with the coding guidelines.
Numerous bug fixes have been applied.
Forms are verified at client side, and better error dialogs are shown.
The full change log can be viewed here
Latest version of KwaMoja
The latest version of KwaMoja is 4.10.2 released on the 2nd March 2013, and can be downloaded from our download pages.

You can obtain the latest development code for KwaMoja at any time from our gihub site. Simply click here to download a zip file, extract to your web server, and get going. Don't forget to report back your opinions, good or bad!